Aristocraft was once one of the major G scale suppliers with a huge range of US outline locomotives, rolling stock and buildings. They also made control sytems, track, buildings, people and other acessories.
Unfortunately they went out of buiness a number of years ago.
Aristocraft control systems under the CREST ELECTRONICS continued in the US so REVOLUTION Train Engineer units are as far as I know still be available to import.
Also a limited part of the range has been seen for sale in the US and Bachmann have introduced items like the Egg liner
Aristocraft still appears on the secondhand market but finding spares will not be easy
So, what I have left here are pictures of some of what Aristocraft made, much of it sorely missed...
GP40 Diesel 23500-22 - 4 motor twin axle bogies, LED lights, smoke unit, DCC ready, speaker fitted - Good solid locos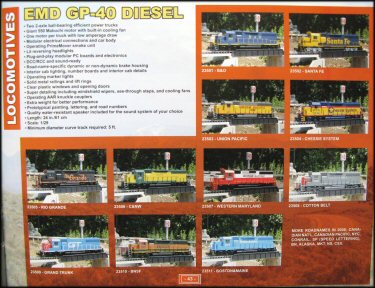 Aristo class 66.
The only British outline mass produced diesel ever made ... so far
EWS, DB Shenker, Freightliner, Malcolm, GBRf.
In 1:29th scale. Difficult to fault. Has 4 motors (Dash-9 trucks). LED lighting (day and night switchable), smoke unit, fitted speaker, smoke unit, digital ready.
A picture of a Freightliner 66 in action hauling 3 x USA Trains metal tankers
Aristo Intermodal flat cars (PAIR with containers)
And to go with the class 66s, were Intermodal flat cars in DHL, ECS or Malcolm liveries. These had amazing detail, metal wheels and diecast bogies, sprung buffers and opening doors on the containers
ARISTO-CRAFT DASH-9 44CW 230xx - A fantastic model that weighs 10kilos. 4 motors, smoke and lots of lights, sound ready. This was one of Aristocrafts masterpieces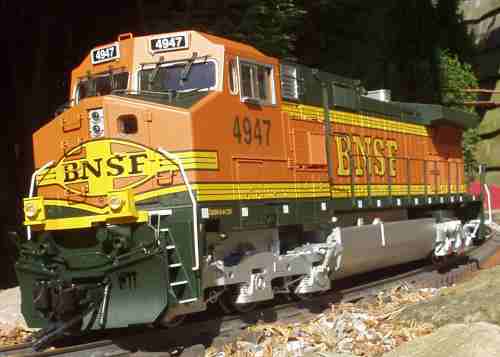 ARISTO-CRAFT E8
ARISTO-CRAFT Pacific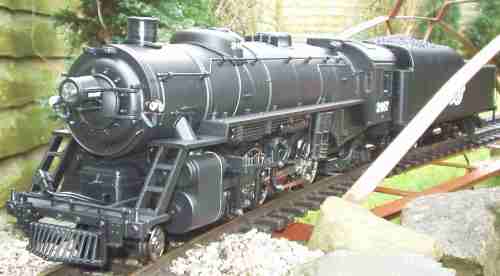 ARISTO-CRAFT Mikado
Aristo Craft Mallet (2-8-8-2)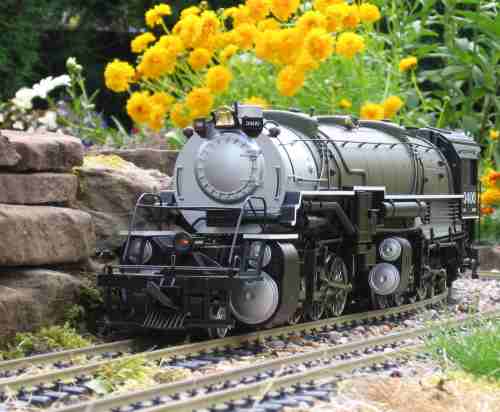 Aristo Craft U25b Another favourite
Aristo Craft FA1 triple sets - These may have been produced in limited numbers in the US
ARISTO-CRAFT SD45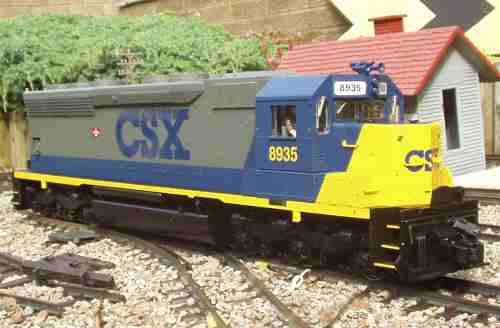 Aristo Craft RS3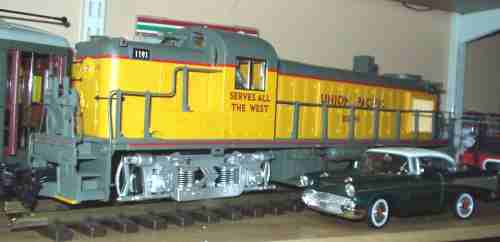 RDC railbus 228xx series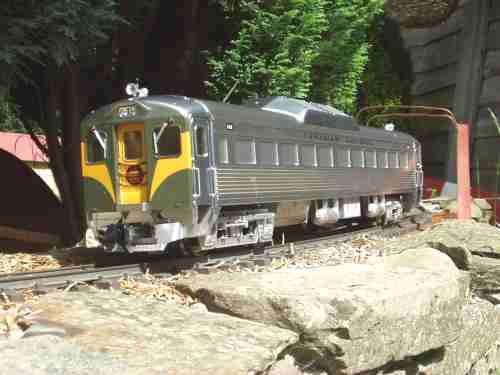 Doodlebug 212xx series.
Aristo craft Reo railbus - This was always a popular model and often came with a matching coach
Aristo-craft C16 2-8-0 (1:24 scale) lights and smoke. Coal or wood burning versions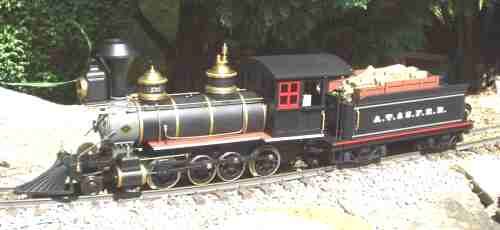 Aristo-craft 0-4-0 Switcher with lights, firbox glow, brass rails, smoke and bogie sound tender
Aristo-craft centre cab switcher. A reliable all rounder
Aristo-Craft L'll Critter 0-4-0 diesel. A great little work horse
Aristo-craft Lil'EGGLINER - Now available again in
the Bachmann range