---
Scottish Garden Railways
Large scale trains in YOUR garden or home
Scotlands first Garden Train specialist
---
---
Last goods delivered to this station 24 September 2016
---
(Sound on this page is of Ex LNER B1 No.61264 leaving Perth)
---
G scale Buildings (mainly kits) , people, animals and so on by POLA and PIKO- - Huge ranges available to order - just ask and I can get most of them very quickly - These are really solid with and ready painted. Also People and animals by NOCH and Lamps (including brass ones) by Veismann. PIKO also produce a very nice range of trains and track including starter sets.
(These are heavy items and I will have to add something towards postage to the prices shown)
---
If there is anything or any detail of anything I have in stock that you want to see I can e-mail you a picture. Just ask.
---
TEE 3 car train set. There are also two additional coaches, restaurant car and further passenger coach. These units have drive units in both driving cars. Note that the cars are all electrically connected so one decoder will drive the complete unit.
Curved points left or right hand inner curve is PIKO R3 (920mm radius) , 52.5 degrees and Outer curve is PIKO R5 (1240mm radius), 37.5 degrees. Also includes two small fill in curves

US style Mogul (2-6-0) tender locomotive. Heavy well made engine with directional LEDs and smoke unit. Very cllever and easy tender - loco connection. (note light and bell not yet fitted)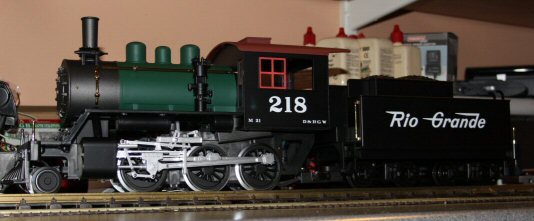 DB 194 main line electric Crocodile locomotive. Lovely model and very heavy. Features detailed interior, working (mechanically) metal pantographs, directional LED lights (3 white and two red on each end). Locomotive is DCC ready. PIKO do a decoder and sound system but I would also recommend the Massoth decoder or sound decoder. This correct era and style coaches for this engine are the silver ones shown below. PIKO claim this will negotiate 600mm radius curves and the bonnets and inner (non driven) wheels on each bogie are articulated.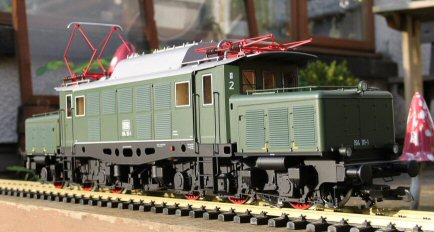 DB Epoch 1V mainline coaces with full interion. 817mm long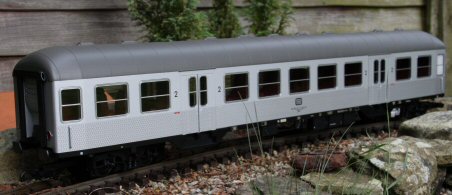 Class199 HSB (Harz Railway) diesel, lovely heavy model with 2 X 6 wheel bogies, two motors diesel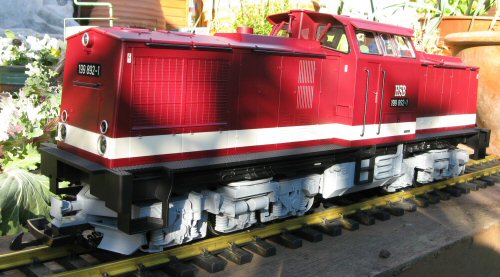 ---
V60 diesel, now available in blue
---
The 6 wheel v60 diesel from PIKO. Lots of nice detail, well weighted chassis, directional LED lamps, articulated chassis. Decoders and sound systems available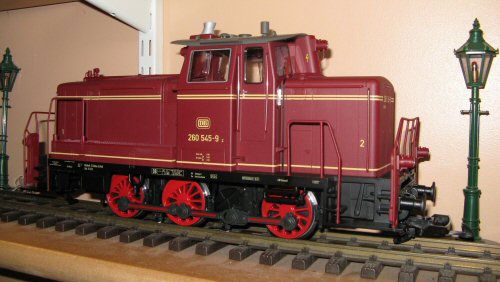 ---
The set 0-6-0T is now available on it's own. Has improved detail particularly on the rods and wheelsHas directional lighting. Decoders and sound systems available - £145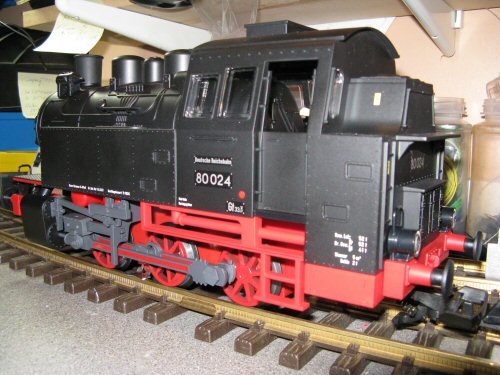 ---
PIKO 6 wheel DB second class coach. Nice heavy well made coach with lots of detail -

---
PIKO Railbus- DB Twin railbus set. One bus is fully wired with twin motor bogie units and directional lighting. The other is an unpowered trailer (no fitted lighting)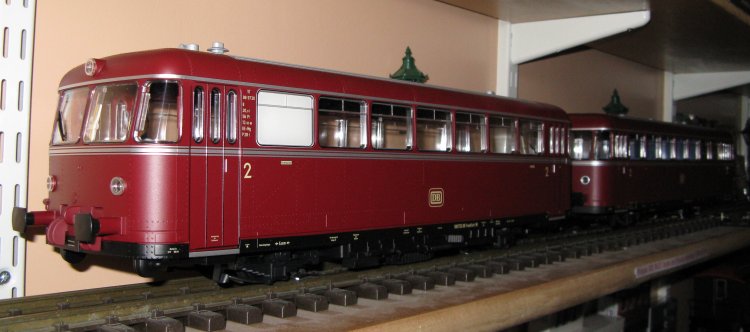 PIKO Starter sets
PIKO are introducing starter sets with loco, two wagons, controller and 4ft a circle of track.
The European one will be first and the US ones following later.. Loco is completely new - has lights. Set has 2 x hopper wagons, 12 x 4ft diameter curves and a 1 amp controller/transformer - European set - with 12x 320mm straights ; US sets with 12x 320mm straights ; European passenger set with 12x 320mm straights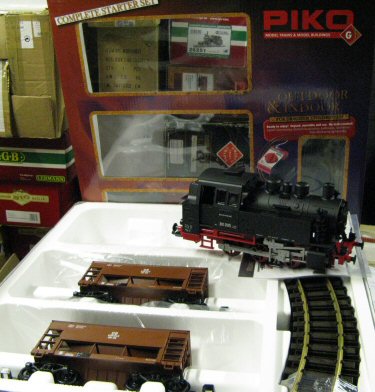 ...and this is the locomotive
Other sets
PIKO rolling stock
37801 Baggage wagon
37800 DB Hopper Epoch 111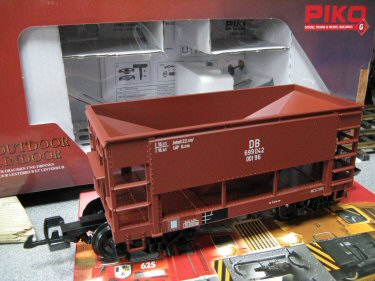 37xxx - boxcar
37730 Gondola Epock v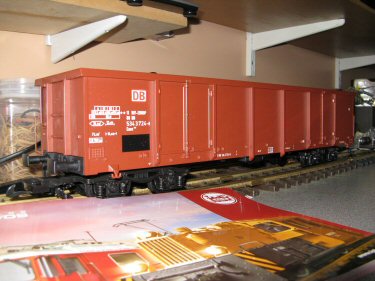 37700 - DB tarpaulin wagon, LGB style couplings, plastic wheels. Nice detail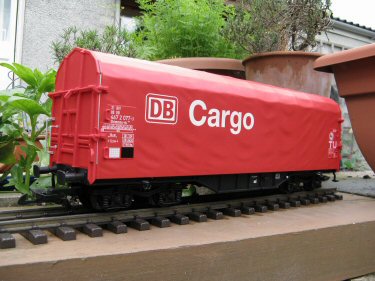 PIKO now make a range of locomotives. Also available for these are a decoder and a sound system.
This is the Taurus DB class 182
In Red - Decoder Sound available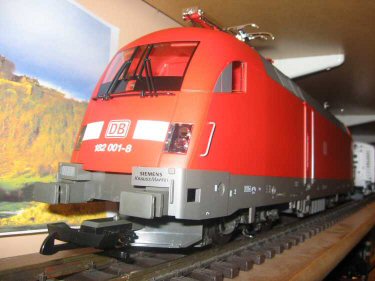 In Yellow/Silver
Now available DB B 218 Diesel - Real thing below (thanks to Doug Smith)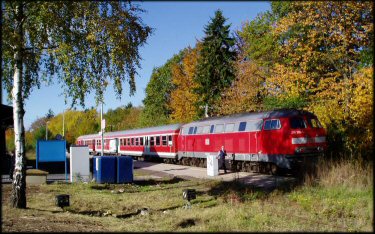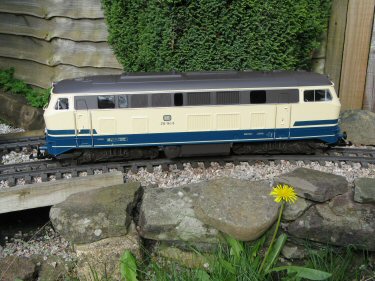 This is another version of the BR218 diesel now available with white lights and twin motor bogies
Yellow/blue/white TSO colours (a French infrastructure company who owned UK class 58s at one time)
---