---
Scottish Garden Railways

Large scale trains in YOUR garden or home
Scotlands first Garden Train specialist
---
Scottish Garden Railways - Stock/Price list
ACCUCRAFT TRAINS
MUSEUM QUALITY BRASS MODELS
Last goods delivered to this station 19 November 2014
(Sound on this page is of Ex LNER B1 No.61264 leaving Perth)
---
If there is anything or any detail of anything I have in stock that you want to see I can e-mail you a picture. Just ask.
---
I can supply, mostly to order, the ACCUCRAFT TRAINS range

Accucraft Trains are museum quality brass locomotives available with electric motor drive or live steam. These are expensive models but the quality is amazing. Electric locos have Pittman motors running on 0-24 volts and are made to 1:20.5 scale.

A range of box cars, gondolas and cabooses are also made.

To make your own W&L or L&B trucks I can supply wheels, axleboxes and couplings
---
A range of 45mm brass track now available, brass code 332 flexi track Euro style sleepers. This is compatible with LGB and Aristocraft track. This is working out at £4- £4.50 a foot which is excellent value (note this track cannot be posted):
G202-01 - 6ft x 12 pieces -Check for prices
G202-02 - 6ft x 6 pieces
G202-03 - 3ft x 12 pieces
G201-91 - Rail joiners x 12 -
---
Earl/Countess - live steam - To order- call for details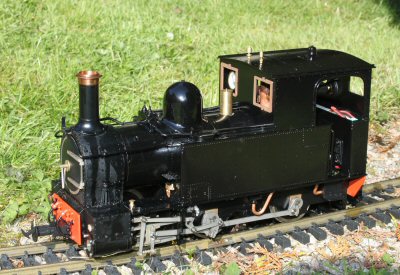 RAGLETH. Can be ordered in black, blue, green and maroon, with or without single channel (which works very well as I have tried one) radio control. Chassis also can be supplied seperately. -
---
The Ragleth Chassis is also available on it's own. Here is a 7/8th scale railway (still runs on 45mm track) where the Ragleth chassis has been used to create the motive power (thanks to S.Cowan)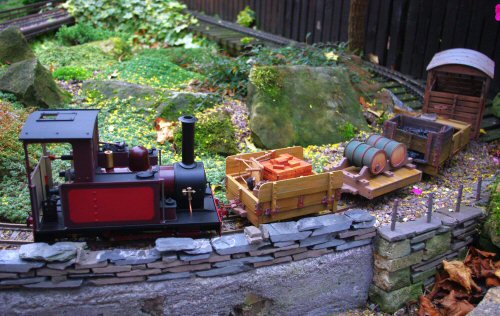 ---
---
Now out, Welshpool and Llanfair coaches, coach and composite, to go with the Earl/Countess live steam loco -
Composite with VOR Owain
---
Available soon. Isle of Man bogie coaches. These were made (the real ones) by placing two 4 wheel coaches on a long chassis. There will be composite, brake composite and all third versions. They are recommended for minimum 3ft radius curves, are 585mm long -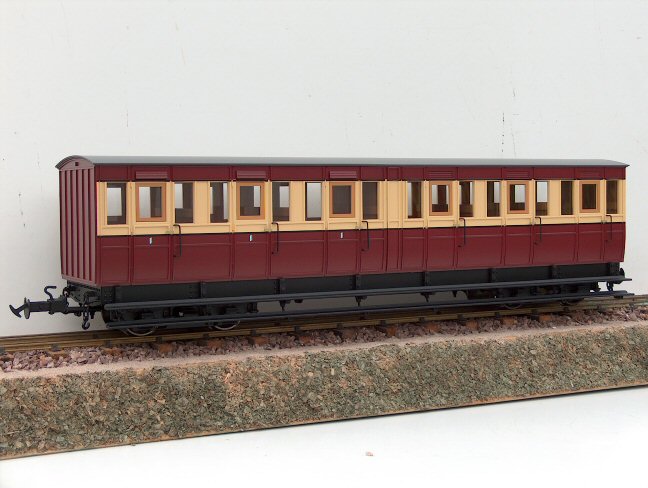 ---
CALEDONIA - Live steam blue or red and electric in red.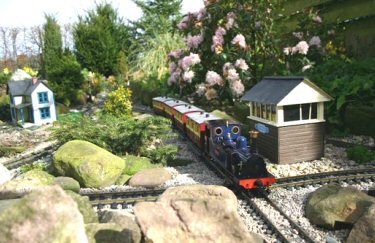 Isle of Man 4 wheel coaches/brake coaches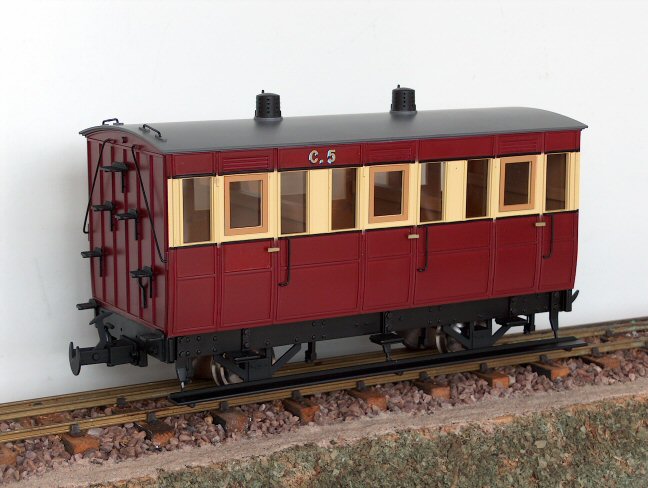 ---
Black 5 - Now available to order - Steam version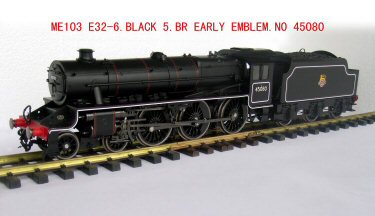 ---
Welshpool and Llanfair Countess or Earl